Since its beginning in 1980, McCutcheon Construction has undertaken to enhance the lives of our clients, our employees, and our communities.
Founded in Berkeley in 1980, McCutcheon Construction now has a staff of more than 31 experienced and dedicated professionals.
McCutcheon team members are selected not only for their construction expertise, but also for their superior customer service, reliability, and courteousness.
McCutcheon attracts and retains the best people by providing training, benefits, advancement, and a company culture that is proud to deliver outstanding projects, and earn the trust of our clients.
Our Company
38 years of experience and commitment
McCutcheon Construction was founded in Berkeley in 1980, with a connection and personal commitment to clients and the community. Through the years, we have been privileged to continue serving these same clients and communities, and have grown our business largely through personal recommendations from past clients. Our dedication has grown with the company, still headquartered in Berkeley and now with a staff of 31 of the most dedicated professionals in the industry. Environmental sensitivity and strong commitment to business integrity combine with extensive building expertise to create a strong and stable company that will continue to flourish well into the future. McCutcheon employees are active in a wide range of professional organizations to support industry professionalism and advancement, gaining state-of-the-art industry knowledge, and helping clients take advantage of the latest in best practices and industry developments.
Certified Green Building Professionals
Staff members keep current on Best Practices and latest developments through training and certification
Water Smart Certified Business
EBMUD
Rigorous certification process for water conservation
Net Zero Energy Building
Solar panels and energy conservation practices permit our facilities to average a zero net energy consumption rate

Green & Sustainable Business
San Francisco Business Times
First Contractor to receive this honor, 2008

Remodeling Magazine
#1 Full Service Remodeler, SF Bay Area, 2014 Remodeling Magazine

Certified Bay Area Green Business
Association of Bay Area Governments (ABAG), recognizing conservation, pollution mitigation, recycling

LEED Certified Building
McCutcheon has built and certified several LEED projects, including Platinum level (remodeling)

Green Point Rated Building
McCutcheon built one of the first Green Point Rated home in California (new home)
Our Founder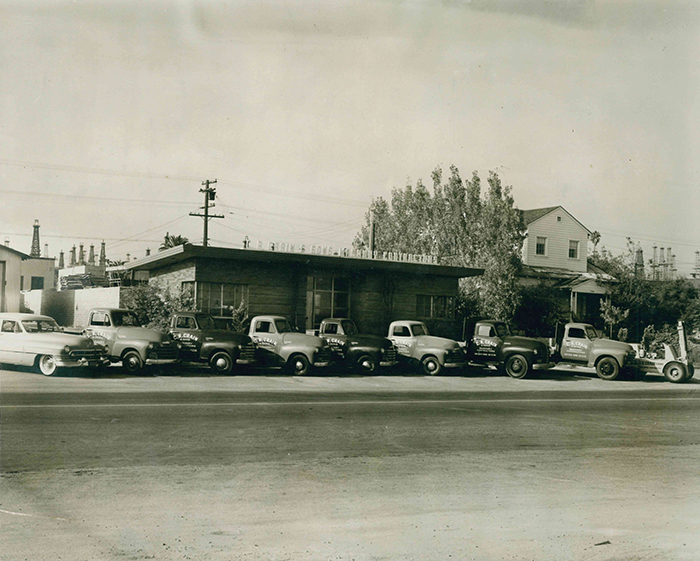 Background
Michael McCutcheon grew up in Southern California, and is a fourth generation builder. Through challenging summer jobs in the construction industry, he felt a compelling sense of accomplishment and pride in helping to build his community.
Education
Michael moved to Berkeley to attend Cal, earning a degree in biology and a teaching credential. However, his heart drew him back to building, joining a remodeling company to learn a wide variety of skills, and ultimately founding his own design/build remodeling company.
Vision
From the beginning, Michael's mission has extended beyond the creation of beautiful homes. His background in Biology and love for nature inspired him to integrate principles of conservation and sustainability into his business, well before the launch of the "Green Building" movement. Through an interest in Transcendental Meditation, he gained an appreciation for ancient knowledge and traditions such as Feng Shui and Vastu Shastra. His driving curiosity and passion for building in a thoughtful and intelligent way has influenced his staff to approach each project as a unique opportunity to help clients enjoy a better quality of life.
Giving back to the community
To share his knowledge and experience beyond his company and clients, Michael has written articles and columns for trade journals and newspapers, including the San Jose Mercury News, the Piedmont Post, and the Berkeley Times. He holds seminars for homeowners and professional organizations, and has spoken at many industry events and conferences on a wide range of topics, from how to plan a remodel, to "The World's Healthiest Home," as well as specific topics such as water conservation or technology developments for homeowners. His civic involvement has extended to his company, which regularly supports local organizations to further engage in and benefit the community.
Integrity
Michael has grown the company with a commitment to transparency and integrity with clients, colleagues, and subcontractors. With an awareness that the construction industry suffers from a dubious reputation, he shaped a company culture that is focused on understanding client desires and priorities, and dedicated to consistently creating long-term satisfaction. A focus on rigorous business practices has allowed the company to withstand economic challenges, and continue to support clients and communities well into the future.
Personal affiliations
AIA East Bay Associate member
Build It Green founding member, past Board Member and President
Splinter Group founding member
Remodelers Advantage Roundtable member
Mira Vista Golf Club, past Board Member
Teacher of Transcendental Meditation